Our Team
At Loyal I.T. Solutions, we believe that our team is our business. Without the team, we are nothing. Therefore, we ensure that we only employ the best people, people that share our customer service ethic, people with good communication skills, people who care about you and your business.
We are proud of our current team consisting of: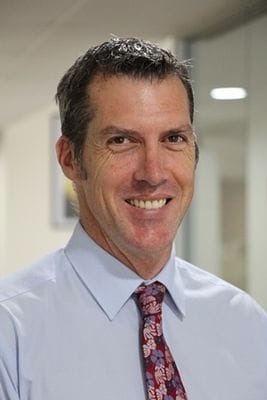 Mick Goodwin, Managing Director
Mick's experience in the I.T. industry dates back to 1992. Mick previously worked for Telstra, Swiss Banking Corporation, Rothschild Australia, MTG Consulting (Midas Technology Group) and Absolute Business Systems.
Fuelled by a desire to provide his clients with the highest level of customer service possible, he and his wife Julie, began Loyal I.T. Solutions in 2002 from his lounge room.
Mick has a young family (3 boys/men) on the Central Coast and his interests include basketball, guitar, travelling, cheering on the Wests Tigers and relaxing with family and friends.
---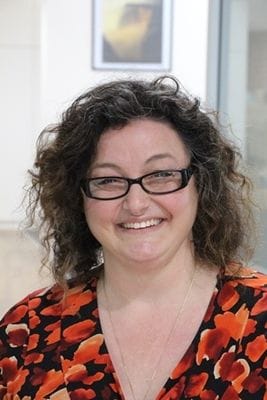 Julie Goodwin, Director
Julie's involvement with the day to day running of the business has ceased since becoming Australia's first Masterchef.
Julie remains a business owner and is responsible for Loyal I.T. Solutions marketing and team building events.
Julie enjoys cooking, reading, travelling and music.
---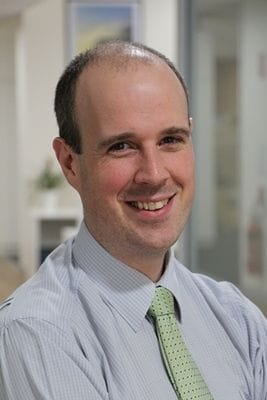 Michael Trimblett, General Manager
Michael holds a Bachelor of Science in Information Technology, is a Microsoft Certified Professional, ITILv3 certified, is a member of the Australian Computer Society and International Golden Key Society, and has held a Cisco Certified Network Associate certification. As part of Loyal I.T., Michael won the Gosford and Erina Chambers Young Business Executive 2014 award.
His energy and positive attitude, along with a strong customer service focus have made him a respected and valuable part of the Loyal team.
Michael provides excellent I.T. industry knowledge in the dental and specialist medical fields and provides superior support for these clients.
Michael enjoys playing poker, soccer and is a sports nut madly following the Central Coast Mariners and the Cronulla Sharks.
---
Naomi McCahon, Business Development Manager
As pretty as a black rainbow, this lamb of God can be a misery machine but her smile will put a spell on you and make you believe her dogma is the better of two evils. If you ask her a question that she does not like, she'll look at you like you have no reflection but the odds of even that if you get on her good side you'll be like WOW, what if I was your vampire? She'll tell you she's not wrapped in plastic, white trash or from America, she'll tell you I am the way I am and I want to disappear.
If you want this to be the last day on earth, ask her what her age is, this born villain may have been a disposable teen at 15 in 1996, but we can't be sure as she has painted over the evidence and this estimate might be out by a factor of, say10.
This bright young thing is a working class hero who is born again as an angel with scabbed wings, in other words, she aint no saint. But while Loyal seems to be breaking the same old ground day to day, like an unkillable monster she is the tourniquet that holds the team together.
Describing her office as heaven upside-down don't tell her rock is dead because she is a rock n roll nagger so when you enter her great big white world don't be dried up, tied and dead to the world, you had better join in the doll-dagga buzz-buzz ziggety-zag and if you're lucky you'll only leave with a scar. She believes cupid carries a gun and as a result she does not enjoy the love song or jazzy tune on the old organ grinder, she prefers to sing the fight song called hey cruel world and like the Pied Piper, her death song may lead you to a red carpet grave.
If you spend some time in Gosford, you'll see her enjoying a walk down in the park where she will pass plenty of nobodies and not-so-beautiful people. If she is accompanied by other Loyal team members, to her they'll be either mister superstar or the man that she fears. Either way, the collective mOBSCENE are the beautiful people of Loyal I.T.
Like a big star, she drives a big car and when it fires up you'll hear the ka-boom ka-boom of her engine. There is no little horn on the Black Beast, this mechanical animal does not move in slo-mo-tion like four rusted horses but faster than the speed of pain. She is interested in purchasing the user friendly new model no. 15 but that may have to wait until just a car crash away.
The brown bag she brings to work may contain her lunchbox, it certainly does not hold cake and sodium, it may be just a rose and a baby Ruth for her sweet tooth. Just don't offer her Swiss cheese as like the cheese, that will be putting holes in her happiness.
Not the gardener, because the wormboy in her "sluggarden" to her are filth, and fundamentally loathsome and she would rather use a spade to toss them into the fire. Getting the rocks off her her place in the dirt makes way for the flowers of evil. Her garden may smell like citronella but it was created by the children of Cain, these hands of small children were paid for in blood honey.
By Day 3 of the week, she might wish she was on the third day of a seven day binge sharing her office with that cryptorchid/everlasting cokesucker however, para-noir seeps in thinking she has been tattooed in reverse but in fact it was only theatre for the baboon party as she awakes from her coma black, extra hot coffee helps. She may come across as disengaged however, she is determined to devour the competition by king killing the 33 other I.T. companies on the Central Coast.
Naomi is not the sports fan. You will not catch her running to the edge of the world but her cyclops eye may tell you a different story. You will have to get pistol whipped to get that story out of her.
On a lighter note, her favourite time of year is Saturnalia (the Prelude to Christmas) where there will be dancing with the one-legged at the party. She has no personal Jesus which might be the revelation #12 to you, but in this world, everything is not blank and white.
---
Adam Moss, Project Manager / Level 3 Support
Adam's I.T. career dates back to 2002. Adam's experience includes working with Microsoft Desktop Operating Systems, Server Operating Systems, support of Business Critical Applications and a broad array of Network/PC/Server Hardware. Adam's credentials include a Diploma of Network Engineering from Ourimbah TAFE, Business Administration Certification, Microsoft MCP and HSC.
Adam is a very friendly, easy-going and fun person who enjoys spending time with family and friends. He has recently bought his first house and has been happily married since 2013. Adam is a sports fanatic, following the Cronulla Sharks in the NRL, Central Coast Mariners in the A-League and other sports including Cricket and Ten-Pin Bowling.
---
Brendan Lewis, I.T. Consultant
You might call this bio, an ode to a superhero, or perhaps the saga begins. His love of computers came from the time when it was all about the Pentiums, some might say that was back in the days of Jurassic Park when you would run home from school just to see Jerry Springer. Back then that boy could dance to the alternative polka, I was only kidding he's hooked on polkas to the point where he would yell "NOW That's What I Call Polka!". He's such a groovy guy.
Walking down into Gosford he'll pass plenty of young, dumb & ugly toothless people, and he'll ask himself why does this always happen to me? It might seem like a nature trail to Hell, but in my own eyes it's always Weasel stomping day. Even if it is trash day, he'll reflect and tell you this is the life.
We all know he'd prefer to be anywhere than here, like in the USA, perhaps Albuquerque for example. Daring to be stupid, he'd buy a flight from Craigslist or eBay just to see airline Amy on the flight to his Amish Paradise after an impromptu cavity search. He would love to get a pet alligator, aardvark or hummingbirds. Perhaps he'll take the Jackson Park express to spend Christmas at Ground Zero to relive the night Santa went crazy.
Driving to and from work he'll become an angry white boy if he gets stuck in a traffic jam or trapped in the drive-thru but at least it's better than being stuck in a closet with Vanna White. He'll scream word crimes at the Waffle King where he'll buy his favourite vanilla thick shake you can say whatever you like, he loves the white stuff.
He's not trigger happy but more like a surgeon, he carefully dissects any tech job that is sent his way. His favourite jobs are a virus alert where he'll often say it's just one of those days. He often reflects on his favourite client saying I remember Larry. He will get spam sent to him and he'll yell "stop forwarding that crap to me!" On a bad day he might get some phony calls on his mobile where his ringtone is The Weird Al Show theme. He'll give the caller a piece of his mind which always starts with the words "when I was your age".
Even though his name is Brendan, his lame claim to fame is he'll be often called other names like Ricky, Bob, Yoda, Skipper Dan or Melanie. He's not tacky and doesn't have a lousy haircut, but when that Canadian idiot mate of his says "bite me", he'll beat on the brat!
This white and nerdy velvet Elvis is not one to be callin' in sick, even though his desk seems to get covered in cockroaches. Yes, yes, we know that's first world problems but he is scared of the germs which cannot be fixed by covering them with foil.
He would much prefer it to be the weekend where he would like to be a pretty inactive couch potato eating lasagne while watching syndicated cable TV on Frank's 2000" TV until he gets so bored that he'll say "I can't watch this". Or you may catch him playing Pac-man like a shark (or a poodle) and when trying to take the game controller from him he'll say one more minute! Not even a twister or unicorn could pry the controller from this midnight star's hand.
If you could write a mission statement for Brendan, it would read: In the good old days, girls just want to have lunch but here's some headline news for you, I think I'm a clone now and I want a new duck. Even Harvey the Wonder Hamster has no idea what that means. He hasn't been the same since he lost on Jeopardy.
He has started to be a little handy around the house, you might find him down at Spatula City or running like Gump around the hardware store. His spy hard neighbours Homer and Marge, who refer to him as the king of suede, will sue ya if you look at his iguana sideways and if that isn't love, you can take me down.
A closet Mariners fan, he won't be singing his sports song because they perform this way so he tends to stay away from games because he says it smells like Nirvana. Instead, his pancreas will get a workout when he's livin in the fridge downing beers all day. Well, that's the way he imagines it when he's attending the party at the leper colony.
---
Peter Patmore, I.T. Consultant
Peter has over 5 years experience in helpdesk support. He has grown up with computers and technology from a young age with more than 20 years IT experience.
Peter has tertiary qualifications in IT Network Administration, IT Web Design, IT Helpdesk, Customer Contact. He enjoys watching sports of all kinds, in particularly football, cricket and rugby league and enjoys sitting back and playing video games.
---
Adam Gidley-King, I.T. Consultant
Adam Gidley King is a valued member of the Loyal I.T. team. Adam has a wide range of skills that have been well developed over the years. Adam has worked in the I.T. industry for over fourteen years and has developed specialist systems that made video games and movies to general networking LAN's, MAN's and WAN's.
Adam's current passions are for his little boy 'Mason' and his gorgeous little girl 'Nadia' who keep him busy day and night. Adam also enjoys travelling and is a keen surfer, usually starting his day with a wave. He also enjoys fishing, reading and getting his hands dirty with computers.
---
Iain McGregor, I.T. Consultant
Iain has worked in the I.T. industry for over eleven years and has experience in areas ranging from IP Surveillance and large-scale wireless network deployments to providing technical support to doctors from a shed in the West Australian desert. Iain has also managed a Telstra store while remaining the Technician on Duty too.
Iain enjoys spending time with his family, reading, playing video games, swimming with his kids and tinkering with obsolete computers.
---
Maddie McKechnie, I.T. Consultant
Maddie is newly graduated with a Bachelor of Information Technology, placing on Macquarie University's Honour Roll for each year of her degree. Her education has had a strong focus on I.T. solutions and how businesses can achieve a competitive edge with the right technology.
She comes to Loyal I.T. with over five years of customer service experience, and is committed to delivering a standard of excellence in her role on the helpdesk. Maddie is driven by providing service that is reliable, caring and professional.
Outside of work, Maddie enjoys reading, watching sci-fi movies, and playing video games. She is passionate about encouraging girls to study STEM fields and pursue careers in Information Technology.
---
Raewyn Carter, Accounts
Raewyn looks after Loyal I.T.'s accounts. Her attention to detail and can-do attitude helps to keep the records straight and assist anyone with their account enquiries.
Raewyn is a dedicated team member and has a high customer service standard that all Loyal I.T. team members are committed to providing.
Raewyn exudes a warmth like no other, she has no ulterior motive other than to assist.
When Raewyn is not at work, she is planning adventures incorporating family and friends. Outdoor activities play a large part of her lifestyle.
---
Anna Fitzgibbon, Administrative Assistant
Anna is extremely task oriented and prides herself on her efficiency.
Anna works side by side with Naomi, as well as assisting Stefanie on reception and Raewyn with data entry, as she has a passion for all aspects of accounts.
Anna has recently started studying a Bachelor of Law and Commerce majoring in Accounting at Australian Catholic University in North Sydney.
Anna is a sincere and endearing person, she has a great sense of humour and a lovable attitude in her work and personal life. She is extremely close to her three brothers and two sisters and enjoys spending her days off with them.
---
Stefanie Cameron, Receptionist
Stefanie has been working in customer service for over 10 years in Germany. She has experience in different companies and different positions. She has a very friendly nature and makes sure our clients are well looked after.
She came to the Central Coast to live here with her Australian husband. Stefanie helped people in Germany for over three years as a volunteer and is currently looking for some new opportunities as a volunteer. She loves travelling, reading and exploring her new home, the Central Coast.