Our Team
At Loyal I.T. Solutions, we believe that our team is our business. Without the team, we are nothing. Therefore, we ensure that we only employ the best people, people that share our customer service ethic, people with good communication skills, people who care about you and your business.
We are proud of our current team consisting of: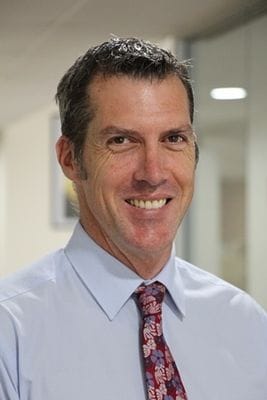 Mick Goodwin, Managing Director
Mick's experience in the I.T. industry dates back to 1992. Mick previously worked for Telstra, Swiss Banking Corporation, Rothschild Australia, MTG Consulting (Midas Technology Group) and Absolute Business Systems.
Fuelled by a desire to provide his clients with the highest level of customer service possible, he and his wife Julie, began Loyal I.T. Solutions in 2002 from his lounge room.
Mick has a young family (3 boys/men) on the Central Coast and his interests include basketball, guitar, travelling, cheering on the Wests Tigers and relaxing with family and friends.
---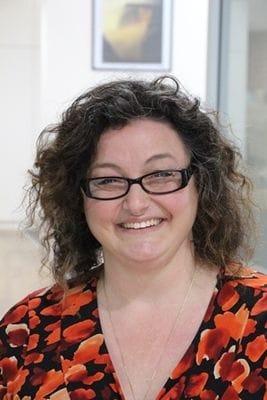 Julie Goodwin, Director
Julie's involvement with the day to day running of the business has ceased since becoming Australia's first Masterchef.
Julie remains a business owner and is responsible for Loyal I.T. Solutions marketing and team building events.
Julie enjoys cooking, reading, travelling and music.
---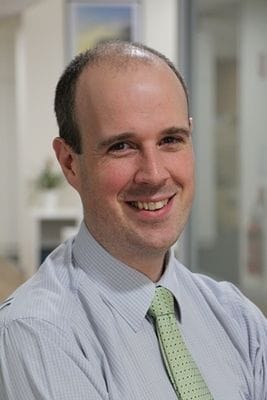 Michael Trimblett, General Manager
Michael holds a Bachelor of Science in Information Technology, is a Microsoft Certified Professional, ITILv3 certified, is a member of the Australian Computer Society and International Golden Key Society, and has held a Cisco Certified Network Associate certification. As part of Loyal I.T., Michael won the Gosford and Erina Chambers Young Business Executive 2014 award. Michael's most recent certification is as a Certified Ethical Hacker who can consult with your business on securing your network from external and internal threats.
His energy and positive attitude, along with a strong customer service focus have made him a respected and valuable part of the Loyal team.
Michael provides excellent I.T. industry knowledge in the dental and specialist medical fields and provides superior support for these clients.
Michael enjoys playing poker, soccer and is a sports nut madly following the Central Coast Mariners and the Cronulla Sharks.
---
Naomi McCahon, Business Development Manager
Naomi is customer focus driven and will ensure your request is dealt with in a timely manner when you contact Loyal I.T. Naomi also handles the majority of our sales and purchasing and loves keeping all the techs in order.
Even though her temperament is calm and pleasant, her personality is full of vibrancy and enthusiasm.
Naomi likes waking at 4 in the morning, she is obsessed with the colour black and loves all things dark and different. She is especially interested in malevolent masks, renovating her house and revamping furniture.
---
Adam Moss, Project Manager / Level 3 Support
Adam's I.T. career dates back to 2002. Adam's experience includes working with Microsoft Desktop Operating Systems, Server Operating Systems, support of Business Critical Applications and a broad array of Network/PC/Server Hardware. Adam's credentials include a Diploma of Network Engineering from Ourimbah TAFE, Business Administration Certification, Microsoft MCP and HSC.
Adam is a very friendly, easy-going and fun person who enjoys spending time with family and friends. He has recently bought his first house and has been happily married since 2013. Adam is a sports fanatic, following the Cronulla Sharks in the NRL, Central Coast Mariners in the A-League and other sports including Cricket and Ten-Pin Bowling.
---
Brendan Lewis, I.T. Consultant
Brendan has come to Loyal I.T. with almost 10 years' experience in computer retail. This included sales, repairs and support. Retail has instilled the importance of customer service within day to day dealings with clients. He has also had experience in web page design and teaching groups of people the use of computers. Brendan has many years of experience with many different computing products.
He is comfortable in the use of both Microsoft Windows and Mac OS X, but his experience goes back to MS-DOS 3.0. He has studied Certificate II and III in I.T. and is currently studying Certificate IV in Network Administration.
Brendan enjoys spending time with family and friends, going to the movies, tinkering with computers, reading and playing video games.
---
Adam Gidley-King, I.T. Consultant
Adam Gidley King is a valued member of the Loyal I.T. team. Adam has a wide range of skills that have been well developed over the years. Adam has worked in the I.T. industry for over fourteen years and has developed specialist systems that made video games and movies to general networking LAN's, MAN's and WAN's.
Adam's current passions are for his little boy 'Mason' and his gorgeous little girl 'Nadia' who keep him busy day and night. Adam also enjoys travelling and is a keen surfer, usually starting his day with a wave. He also enjoys fishing, reading and getting his hands dirty with computers.
---
Tremayne Sargeant, I.T. Consultant

Tremayne has been in the IT industry since the mid 90's. He started out as a PC tech for a medium sized hardware vendor in Sydney after completing his Electrical Engineering and Computer Technology course. From there he joined AJB publishing and was part of the start-up editorial team for PC Authority Magazine. He spent 4 years gaining experience with the latest and greatest hardware and software from all the leading industry vendors.
With the well-rounded exposure to various technologies whilst at the magazine, he started contracting out to various organisations, supporting a wide variety of issues including networking, hardware and both Server and desktop support.
Most recently he has spent the last 4 years in a hosting environment supporting both Linux and Windows-based server technologies across multiple datacentres around the country.
He spends his weekends and free time with family and is a member of his local Rural Fire Brigade.
---
Luke Darnbrough, I.T. Consultant
Luke has come to Loyal I.T with over 7 years of experience in helpdesk support, working for various well known companies including Caterpillar. He has grown up with technology in his life, and has been working with computers since MS-DOS 3.0 and Windows 3.11.
He currently holds his Certificate III in I.T. and likes to build computers in his spare time. He also enjoys spending his spare time with his family and playing video games when he gets the chance.
---
Jack Holliday, I.T. Consultant
Prior to joining Loyal IT, Jack worked for Dental4Windows in Sydney where he remotely assisted Dental surgeries all around Australia and Internationally.
With a Diploma in I.T., Jack is always looking for ways to improve his skills and prides himself in his customer service.
Jack has always had a passion for technology and computing and enjoys creating code with his friends and building his own systems.
In his spare time Jack loves spending time with and showing off his young family and puppy Bjorn.
---
Raewyn Carter, Accounts

Raewyn looks after Loyal I.T.'s accounts. Her attention to detail and can-do attitude helps to keep the records straight and assist anyone with their account enquiries.
Raewyn is a dedicated team member and has a high customer service standard that all Loyal I.T. team members are committed to providing.
Raewyn exudes a warmth like no other, she has no ulterior motive other than to assist.
When Raewyn is not at work, she is planning adventures incorporating family and friends. Outdoor activities play a large part of her lifestyle.
---
Jane Sullivan, Accounts
Jane has recently returned to the Central Coast with her family after spending 10 years working in various schools in Forster and around the Mid North Coast.
With over 20 years' experience in Administration and Bookkeeping across various industries, Jane has an extensive amount of knowledge to help her excel in this role.
Jane has a warm personality with a high attention to detail. She Is committed to providing the best customer service experience to our clients.
In her spare time, Jane loves spending time with her family, reading and walking her King Charles Cavalier, Pippa.
---
Susan Thompson, Administrative Assistant
Susan has been working as an administrative assistant for over 25 years, in various businesses, and specifically in the I.T. managed services industry for 8 years.
She enjoys customer service and has always taken great personal pride in making sure that the standard of her work is very high.
With her children now grown adults she is able to commence a study programme at university, under the Open Foundation programme, and hopes this will broaden her opportunities.
Susan's favourite past times are listening to music, walking, reading, going to the beach and attending live concerts at the wineries. She likes to keep busy, especially outdoors.
---
Stefanie Cameron, Receptionist
Stefanie has been working in customer service for over 10 years in Germany. She has experience in different companies and different positions. She has a very friendly nature and makes sure our clients are well looked after.
She came to the Central Coast to live here with her Australian husband. Stefanie helped people in Germany for over three years as a volunteer and is currently looking for some new opportunities as a volunteer. She loves travelling, reading and exploring her new home, the Central Coast.
---
Andrew Vanezis, Consultant
Andrew has over two decades of experience in the IT & healthcare sectors.
He began his career with Ernst & Young before leaving to start his own company. He has owned & operated several successful businesses resulting in hands-on knowledge and a diversified background in sales, service, marketing, operations, and overall general management.
Andrew is passionate, driven and committed and his attitude to building and maintaining superior levels of customer service to clients and an ability to satisfy their requirements has earnt him a large & loyal client base and results in repeat and referral business across various ventures.
Andrew believes that developing great rapport and trust with his clients upfront along with clearly understanding their needs is the key to reaching their goals.
He is a focused sales leader with proven management and leadership experience with an ability to build strong and loyal teams who work to their full potential and achieve results at the highest level. Andrew has established and fostered excellent and trusted relationships with an extensive network of personal and business contacts across a variety of industries.
Andrew holds a Bachelor of Economics from the Australian National University.
---
Kaylene Giff, Sales Administration
Kaylene previously worked in Sydney CBD for over 8 years in various administration roles with highly recognised companies such as Bovis Lend Lease, Master Builders Association of NSW and Institute of Chartered Accountants.
With a passion for quality customer service, Kaylene's past roles have included reception, sales and events which included organising some of the largest building awards' gala nights with Master Builders Association of NSW.
After a hiatus to raise her two young girls and help run her parents' fish & chip shop, Kaylene is returning to the business workforce with a determination to work harder than ever.
Kaylene loves trivia and everything pink and in her spare time enjoys live music and movie time & playing board games with her family.
---
Terri Wilson, Receptionist
Terri lived in Epping throughout her younger years and spent most weekends on the Central Coast as her parents had a holiday home in Shelly Beach. She moved to the Central Coast in 1990. Terri's previous work experience is in customer service, accounts and as a licensed Real Estate agent. In her prior roles she formed strong relationships with clients to ensure there was a high level of customer service. Terri will be taking over reception duties from Steph while she is on maternity leave.
Terri has previously been involved with fund raisers with the Cancer Ccouncil called #rally4remedy car rally where she hired costumes and raised approx. $1300.