How to be safe in a cyber world
Posted by Deb Cashion on 23 June 2022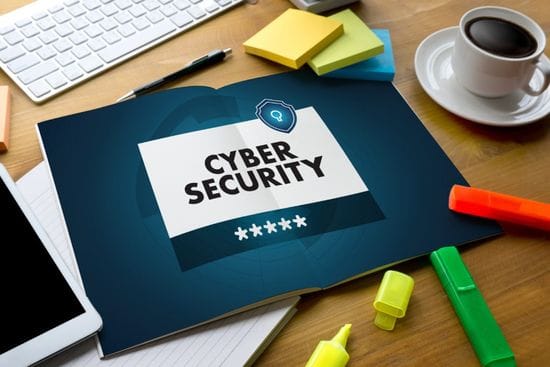 Scamwatch – the Australian government website for consumer awareness – has shown a trend of increasing cyber-attacks in Australia. For example, so far in 2022, over 70,000 scams have been reported and over 205 million dollars have been lost to businesses and consumers in cyber-attacks of one sort or another. This number rises even greater when you consider that there are some attacks not reported. This statistic is a shocking increase of 314 per cent compared to the same period last year.

While we don't want to use scare tactics, it is a worrying trend and the only way to protect yourself and your business is to maintain high cyber security measures within your personal and work spaces. At Loyal I.T. Solutions, we recommend the following hints and tips to ensure better cyber security.
Password Security
Always have a secure password that is at least eight characters of upper and lower cases letters, numbers and includes some special characters (like # or !).
Don't use passwords easily guessed (like Password, a birthday or person's name).
Change your passwords regularly.
Don't have the same password for every program or login.
For extra security, install Multi Factor Authentication for every program. This makes sure you need a two-step procedure for logging in to programs.
Never share your password with anyone.

Don't click on suspicious links or open unknown attachments
Phishing emails and text messages are on the increase. These are when a scammer will send out an email or a text message and ask you to click on a link or open an attachment. By doing so, the scammer may get access to your systems and possibly even your electronic financial records.
It is important, in these cases, to investigate and look carefully at every message you receive and check the spelling, the email address it is from or the body of the email. If in doubt, contact the company the email or text message is saying it is from and they can confirm if the message is legitimate.

Update and protect your systems
Make sure you always update your software and use security software for your computer and phone. Run regular scans and follow up on suspicious alerts.

Back up your data
Make sure you have regular data backups in place, so that if you are compromised you can restore the data to the point before the system was hacked.

Report any concerns
Report any suspect emails to Scamwatch, your I.T. company, to family and friends (so they don't become victims too) and any legitimate business that may have been used, falsely, as a front for a scam. Educating other people is as important as educating yourself and your staff.

If you think you may have been a victim of a cybercrime, contact Loyal I.T. Solutions to organise a scan of your systems or contact us for information or a quote on updating your cyber security at quotes@loyalit.com.au or on 02 4337 0700 .
Happy and safe browsing.
Author:
Deb Cashion
About: Deb is the Administrator at Loyal I.T Solutions. Her background in marketing and editing ensures she gets the most out of a blog. With past posts for the Tasmanian Prison Service, Shoalhaven City Council and The What Women Want political party, she brings some knowledge and skill to the table in regards to blogging.