Posted by Kaylene Giff on 20 February 2020
Loyal I.T. Community

Apart from being known as the leading provider of I.T. solutions to businesses, Loyal I.T. Solutions are also a significant part of the local community. Our charitable commitment teamed with our employee's individual efforts are a constant reminder of how we act out the Loyal I.T. values.
To highlight these efforts, we will be bringing you a blog series for you to get to know the fabulous team that is Loyal I.T. Solutions. To kick things off, let's start with our first point of call...
Stef (Stefanie Cameron)
If you have phoned in or visited our office, you will know Stef; Stef is our receptionist, administrator and co-ordinator. Apart from having a booming smile that comes over big time, even on the phone, she co-ordinates tickets, jobs and technician schedules to ensure customers' requirements are met. Stef came here from Germany a few years ago and we couldn't be happier that she chose an Aussie to spend her life with!
Stef genuinely values our clients and it shows with each and every customer interaction. "Customer Satisfaction is an important code of honour for me. Customer Service has always been the focus and benchmark for my career and with Loyal I.T, it's part of the fabric, so I am loving my work here. I love dealing with clients and with my colleagues and trying my best to keep customers happy".
Loyal I.T. staff have always enjoyed and prided themselves in being involved in community work and Stef is certainly no exception. In Germany, Stef worked with refugees for over 3 years. She was part of a team who organised play groups for children and worked with young adults on apprenticeship programs and activities groups. "I'm still in contact with some of those people and when they tell me they have finished their apprenticeship, gotten a drivers licence or found friends, it makes me incredible happy and proud".
Since relocating to Australia, Stef has been involved through various Loyal I.T. community programs including the Coast Shelter Sleepout (twice-raised over $1,000), donated clothes for women returning to work and given Plasma multiple times. We should also mention that Stef's other community project is their rescue dog Bailey, who since joining the Cameron household, has received plenty of love and attention and a well-needed education in manners.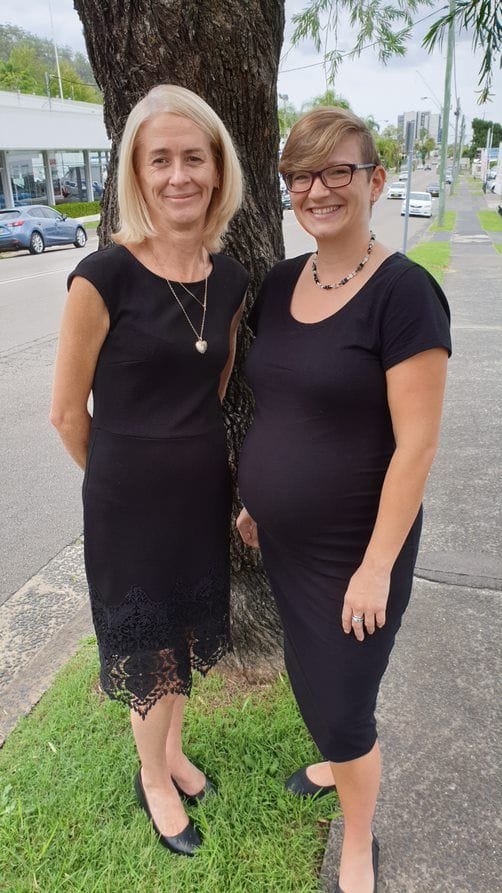 Stef is expecting their first bub soon and will be temporarily off the air, which segues us into the next Loyal I.T. employee we would like to introduce you to:
Terri (Terri Wilson)
Terri has recently joined Loyal I.T. to take on the Reception duties in Stef's absence.
Terri grew up in Epping but has been a solid fixture on the Central Coast since 1990. Her family have all grown up and moved away.
With previous experience in customer service, accounts and real estate, we are certain that Terri will fit right in to the Loyal I.T. mould "I try to exceed customer expectations by providing high-level communication and I'm not afraid to go above and beyond to ensure minimal disruption for clients and their business."
Terri is looking forward to getting involved in community work with Loyal I.T and is no stranger to supporting charities; she has previously done fundraisers with the Cancer Council and #rally4remedy where she raised approximately $1300.
We look forward to working with Terri - in and out of the office - over the next 12 months!
In our next Blog, we'll bring you two more of our fantastic staff members and let you in on a few interesting facts and features about their customer service ethos and community spirit.
LOYAL I.T.
- We specialise in I.T. solutions for your business, providing software, hardware, networks, configurations, consulting and support for 15 years.
Our code of honour is
LOYALTY, TEAM, CUSTOMER SATISFACTION, INTEGRITY, COMMITMENT, RESPECT, COMMUNICATION, BALANCE, GRATITUDE, COMMUNITY