Be cyber aware this holiday season
Posted by Michael Trimblett and Deb Cashion on 9 December 2021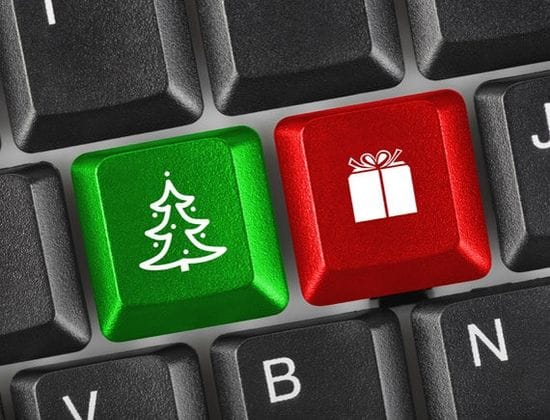 Australians are set to spend over $11 billion on Christmas presents this year, with a significant proportion to come from online sales - toys, jigsaw puzzles and board games are set to top the list of most popular gifts, according to research from the Australian Retailers Association (ARA). Buying online means that Australians are turning to the internet in a big way - an average of 48% of Christmas presents are likely to be purchased online, with 58% of people saying they'll purchase more or significantly more items online than they did last year.
Scamwatch are reminding consumers to watch out for fake online deals and avoid scammers this season as Australians have already lost about $12.9 million to online shopping, including classifieds scams, so far this year. Even though Christmas is lucrative for a scammer, they start well before Christmas when trying to scam.
So how does Loyal I.T. Solutions' own Certified Ethical Hacker, Michael Trimblett, suggest we prepare for this season? His tips are:
when buying online, make sure you are visiting reputable online shops
credit card fraud goes through the roof at this time of year, so pay with PayPal if you can due to PayPal's payment guarantee and dispute resolution system
if you get an unsolicited email with an offer too good to be true, it probably is. Don't be fooled by that email claiming they have stock of the elusive PlayStation 5 - you may want to check the credentials of the site, as it could be scammers wanting your credit card details
waiting for a gift to arrive by post or courier? Don't get tricked into following the link on that SMS that claims you missed delivery of your package. That link may deploy malware which is designed to steal your payment information. Think before you click. It could save you from an expensive and time consuming clean up
Michael, in a podcast available here, admits that in the last five years he has had fraudulent transactions on his credit card at Christmas time on two separate occasions. With this type of fraud there is really nothing you can do about it apart from being vigilant and frequently checking your credit card online. Michael tells us "Experience shows that once a fraudulent transaction occurs, it is quite the ordeal to prevent or reverse the transaction, whoever your bank is."
The lesson from this is to be vigilant about your credit card, and critical of offers that may be too good to be true.
Author:
Michael Trimblett and Deb Cashion