Can you recover from a Scam or Hack?
Posted by Deb Cashion on 19 July 2022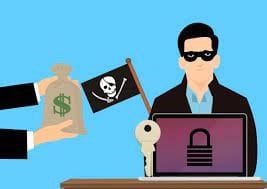 Scams have been in the media lately, with blogger Constance Hall being the victim of a scam after she sent money to a real estate agent to secure a rental property only to later find out a hacker was posing as the realtor.
In this, and other cases, you might want to know if you can recover lost money after you have been hacked or scammed. This blog aims to give you some insight into what can be done after the event of a hack or scam.
Our last blog gave you hints and tips on how to be safe in the cyber world but sometimes, scammers and hackers get through. Emails, texts and even phone calls can target victims, especially if a company you have previously dealt with has been scammed or hacked and the scammer is posing as an associate of the hacked business.
Although the Australian Prudential Regulation Authority (APRA), which regulates financial institutions in Australia, has introduced new regulations governing the safety of cyber security for financial institutions, there are no formal regulations, legislations or laws ensuring that companies not within the finance sector in Australia comply with cyber safety standards for their systems and client safety. This means that while you may be safe and following all the guidelines that we recommend, companies you do business with may not necessarily do the same. This is changing slowly, with insurance companies asking more questions on cyber security when insuring businesses, as they now realise that huge losses are being felt within all industries from hacks and scams.
So, if you have lost money, what can you do? Here are 5 things to do immediately:
Change all passwords! Use effective passwords of at least 9 digits using upper and lower case letters, numbers and special characters.
Contact your bank immediately and freeze accounts or block any credit cards.
Flag those suspicious transactions with the bank and block any pending transactions.
Submit a claim with your bank for reversal of the transaction and recovery of the funds.
Check other accounts in your name with other institutions.
While there is no guarantee that you will be reimbursed, following the above steps is important.

In future, if you receive a link via text or email asking for payment, check the following:
The number or email address it came from.
The account details.
The wording of the text or email.
If concerned, call the person you usually deal with at the company before sending any money or purchasing any goods. They will confirm if the text or email is legitimate.
It is also worth noting that if a business or individual that offers to track down a scammer and get your money back, it is likely a scam as well. You are the only person authorised to access or change your bank accounts, so the third party cannot do this on your behalf. Avoid these people and only deal with your financial institution.
As always, Loyal I.T. Solutions encourages the use of Multi-Factor Authentication, antivirus protection and Virtual Private Networks for working remotely. If you are interested in any of these products or to get advice from one of our cyber security experts, contact us at quotes@loyalit.com.au or call 02 4337 0700 for more information.
Author:
Deb Cashion
About: Deb is the Administrator at Loyal I.T Solutions. Her background in marketing and editing ensures she gets the most out of a blog. With past posts for the Tasmanian Prison Service, Shoalhaven City Council and The What Women Want political party, she brings some knowledge and skill to the table in regards to blogging.