Naomi gives blood
Posted by Michael Goodwin on 15 April 2016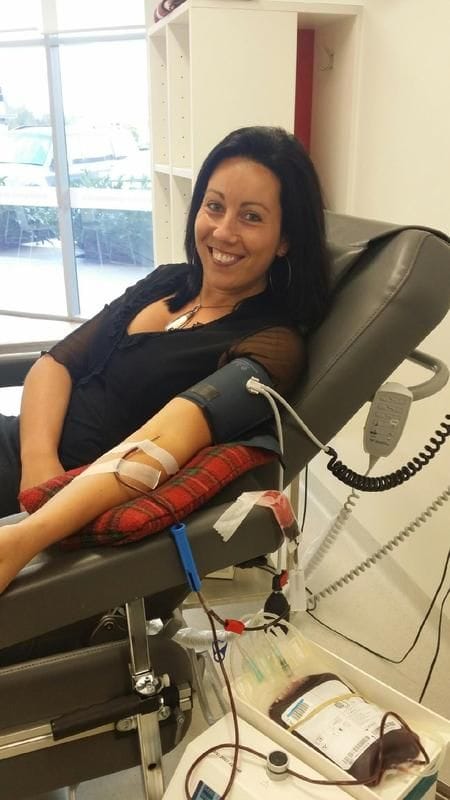 At our 2015 Conference, we set a goal to give back 6 days of service to our local community. Each of our team members could choose a cause they are passionate about, and get involved.

Naomi, our very own "Director of First Impressions", is the first to get involved. Naomi visited the Australian Red Cross Blood Service at West Gosford on Tuesday this week and donated 1 pint of her precious blood. In doing this, she has potentially saved 3 lives and the blood donated could be used in 22 different medical treatments.

One of the main reason's Naomi chose this cause was because around one third of blood donations help treat people with cancer - so it is a sign of support to our mate Adam Gidley-King.

Naomi has committed to doing this on a quarterly basis. We love Naomi and congratulate her for giving back to our local community.

Author:
Michael Goodwin
About: Michael Goodwin began his career in Information Technology in 1992 and he brings a wealth of experience to his is current venture - Loyal I.T. Solutions. Based on the NSW Central Coast, Loyal IT Solutions services businesses large and small from Sydney to Newcastle.
Connect via:
LinkedIn