Security and the .au domain
Posted by Deb Cashion on 28 April 2022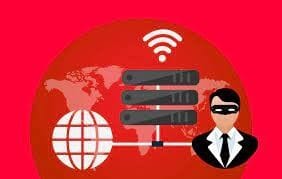 In a recent blog, we introduced you to the new .au domain namespaces (see this blog here).
In that blog we discussed that purchasing your .au domain namespace will secure the safety and security of your company brand. Now we'd like to take the opportunity to explain why this purchase is important for your brand and business.
Let's say for example, Loyal I.T. Solutions decide not to buy their .au domain namespace before 20th September 2022. After that date, if www.loyalit.au remains unreserved, it will be available for anyone to purchase and subsequently create a website to masquerade as your favourite I.T. company. If this domain happens to be purchased by scammers, they will be able to place the website on Google, take enquiries and dupe people into thinking they are dealing with, and possibly sending money, to Loyal I.T. Solutions. If your main website is public, and lists staff names, they can also duplicate staff emails (for example accounts@loyalit.au) to further confuse and trick consumers.
As you would know, it is extremely difficult to build a reputable company name; and purchasing your .au domain namespace safeguards your company's reputation and protects the general public who may be scammed by someone masquerading as you or your company.

Loyal I.T. Solutions is able to assist you in lodging your application for your .au domain namespace. Simply call (02) 4337 0700 during business hours or send a request to quotes@loyalit.com.au for a quote.

Loyal I.T. Solutions has secured our .au domain namespace early to ensure that our brand is safe and recommend to all our clients that they do the same.
Author:
Deb Cashion
About: Deb is the Administrator at Loyal I.T Solutions. Her background in marketing and editing ensures she gets the most out of a blog. With past posts for the Tasmanian Prison Service, Shoalhaven City Council and The What Women Want political party, she brings some knowledge and skill to the table in regards to blogging.