Supporting the Community that Supports Us
Posted on 10 July 2019
At Loyal I.T. Solutions, all staff are encouraged to get involved with our local community. It is one of the core values in our Code of Honour, and we have many initiatives for staff to dedicate time or resources to help support the community that supports us. Some of our initiatives include:
Blood and Plasma Donations
Every quarter, a number of staff on our team head down to the local Red Cross to donate blood or plasma. Plasma can be used in 18 different treatments, some of which are relied upon by the friends and family of staff at Loyal I.T. Solutions. This year we've gone hard on the plasma donations and already saved 15 lives with our efforts. Since our Business Development Manager Naomi McCahon started this initiative in 2016, the team has made 44 total donations of blood and plasma, saving over 130 lives.
Million Star Sleepout
The Million Star Sleepout is a one-night campout on a cold, starry night, to help raise funds and awareness for homelessness on the Central Coast. In 2018 we had six members of our team sleeping out at Glenworth Valley and we raised over $11,000 for Coast Shelter - all thanks to our generous clients, partners, and loved ones.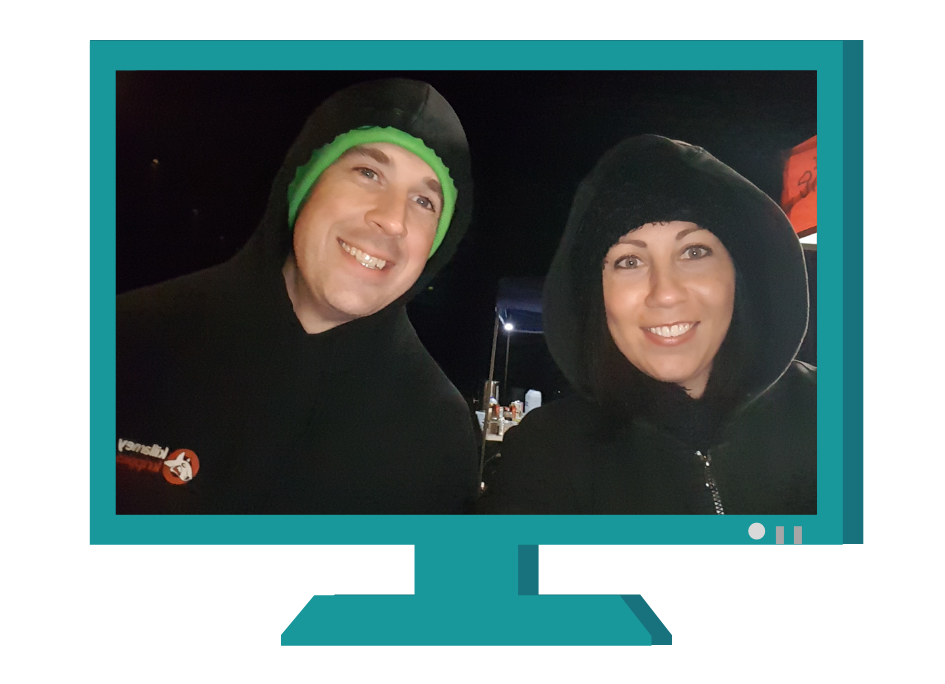 Canned Food Collection
Once every month, we'll swap the collared shirts for hoodies and have casual Friday at the Loyal I.T. office. For staff to participate, they must donate a canned or non-perishable item to an ever-growing pile residing in our kitchen. Once there's a decent stockpile, we make the trek a few doors up and pass over all the goods to local housing organisation Coast Shelter for distribution.
Return & Earn
Something you may not know about those who work in I.T. - we drink a LOT of Coca Cola! After seeing the large amount of cans and bottles making their way to the Loyal I.T. recycling bins, our technician Brendan Lewis saw the perfect opportunity to give back to our community. Brendan has set up multiple tubs in our staff kitchen to gather empty cans and bottles, and when full he drops them to a local Return & Earn collection point. The vouchers we receive from Return & Earn are then passed over to local homelessness organisation Coast Shelter. Since implementing this more than a year ago, we have raised over $180 in vouchers - which is a lot of Coke!
The Marilyn Project
Domestic violence is unfortunately an all-too-common reality for many women here on the Central Coast, and those escaping violent situations may do so only with the clothes on their back. The Marilyn Project is a clothing drive arranged by the ladies at Loyal I.T. to pass on business-appropriate clothing to the women in our community who need it most. Whether it's for an interview, ongoing employment, or a rental inspection - The Marilyn Project empowers women with the right clothes for the job.
Work Placement
Loyal I.T. Solutions is happy to host a number of work experience students throughout the year, to help high school students gain an insight on what a career in I.T. is like. We partner with Youth Connections to coordinate Central Coast students to come and join Loyal I.T. for a week, working alongside our onsite technicians to get field experience and have a first-hand look at technical careers.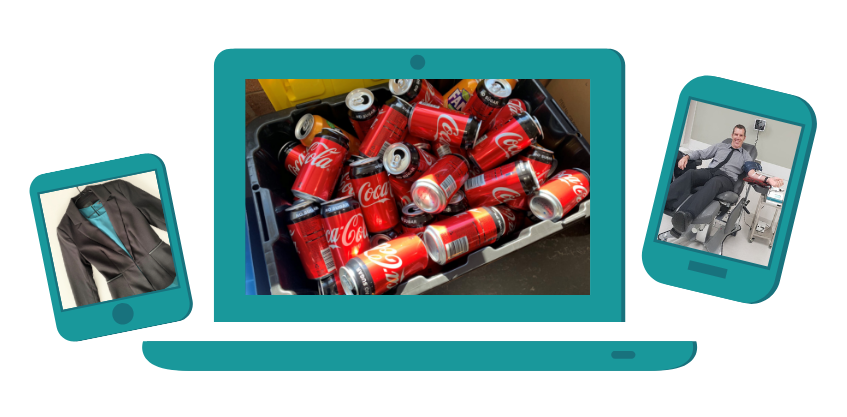 Community Groups
The Opportunity Collective:The Opportunity Collective is a local mentoring initiative aimed at connecting women in our business community to people in senior leadership roles. Loyal I.T.'s Managing Director Mick Goodwin has been a mentor for the past two years of the program, helping to empower local women with professional development and leadership skills.
Coast Shelter:Coast Shelter is a Central Coast-based charity that provides crisis accommodation and assistance to those who are homeless or disadvantaged. Mick Goodwin is a board member for Coast Shelter and with headquarters just a few doors up from the Loyal I.T. office, Coast Shelter is central to many of our community initiatives.
Gosford/Erina & Coastal Chamber of Commerce: The Gosford/Erina Chamber of Commerce is the voice of our business community. Loyal I.T. Solutions is a gold sponsor of our local Chamber, and our General Manager Michael Trimblett is also a Director on the Chamber's board, helping to advocate for business opportunities and development in our region.
Terama Industries: One of the services we offer our clients is free and secure disposal of e-waste, including old computers, printers and networking equipment. E-waste is one of the fastest growing types of waste and as an I.T. company, we see a lot of it. We have our e-waste collected by Terama Industries, a local organisation that employs people with intellectual and physical disabilities.
Gosford City Rotary Club: Mick Goodwin is a proud board member of Gosford City Rotary Club, which serves our local region with contributions to local organisations and community projects. He has previously served in the role of President and in 2017 was recognised as a Paul Harris Fellow.