Windows 10 is here!
Posted by Michael Goodwin on 30 July 2015
Today, Microsoft launched it's latest desktop operating system offering Windows 10.
4 of us have been running Windows 10 here at our office for a few months. Let me tell you, the experience to date has been well above expectation.
Windows 10 installs quickly. The upgrade from Windows 7 or Windows 8/8.1 is painless. Once upgraded, the operating system loads quickly, the Start Menu is back, drivers are well supported and it is easy to drive and use. Microsoft has looked at what everyone liked and hated with Windows 7 and Windows 8 and made sure they resolved the issues. Thankfully, this means the start menu returns. It combines the good bits from Windows 8 as well as the bits we missed from Windows 7.
For those of you who have suffered with Windows 8 or 8.1, Windows 10 will be a welcomed arrival.
Due to the ground Microsoft lost with Windows 8, they are offering Windows 10 to all users that hold a valid Windows 7 or Windows 8 license. I feel that this is a generous offer that will see many users move quickly to the operating system. If your system is eligible, you will see a Windows icon in your system tray offering the free upgrade.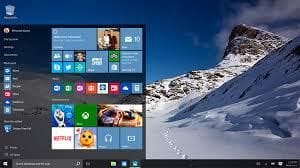 Author:
Michael Goodwin
About: Michael Goodwin began his career in Information Technology in 1992 and he brings a wealth of experience to his is current venture - Loyal I.T. Solutions. Based on the NSW Central Coast, Loyal IT Solutions services businesses large and small from Sydney to Newcastle.
Connect via:
LinkedIn