Zoo and Snooze 2015
Posted by Michael Goodwin on 2 July 2015
One again, Loyal I.T. is getting involved in Zoo and Snooze. This is the major fundraiser for the year for Coast Shelter.
Coast Shelter do awesome work on the Central Coast. Their goal is to end homelessness on the NSW Central Coast.
Zoo and Snooze is an executive sleep out, where each sleeper needs to raise $1000 to sleep rough at the Australian Reptile Park. This is on Friday 7th August. We are a team of 7, so our goal is $7000. A special thank you to Michael Trimblett, Naomi, Raewyn, Brendan Cairns, Sarah Russell (from the NSW Cancer Council) and Shayne Price (from Custom Outdoor Creations). We are currently sitting at $4366.07. Thank you to all of our clients that have donated to this great cause.
If you would like more information about Zoo and Snooze, or make a donation, please check out the Zoo & Snooze website.
If you would like to know more about the great work that Coast Shelter perform in our local community, please visit the Coast Shelter Website.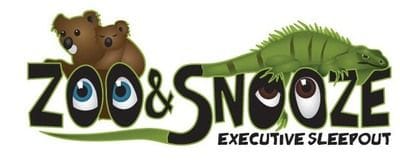 Author:
Michael Goodwin
About: Michael Goodwin began his career in Information Technology in 1992 and he brings a wealth of experience to his is current venture - Loyal I.T. Solutions. Based on the NSW Central Coast, Loyal IT Solutions services businesses large and small from Sydney to Newcastle.
Connect via:
LinkedIn