Discount Deal for Trade Ins
Posted by Deb Cashion on 23 September 2021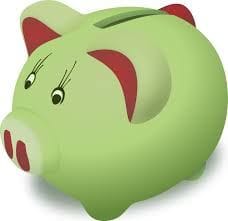 Is your machine running slow? Want to upgrade to the new Windows 11? Want to take advantage of a smaller, more powerful and portable solution? The answer to all of these questions is to take advantage of our trade in deal now and get the latest technology for the best price.
Loyal I.T. Solutions are offering up to $250 off when you trade in your old PC or laptop.
To assist you in making a decision, check out some of our great technology bundles, one of which should suit your needs. There is also some great information about the adaptability, power and portability of the Surface Pro, right here in our Surface Pro blog.
Email or call (02) 4337 0700 for a great deal to get you into the latest technology.
The finer points:
Offer valid for quotes accepted before 3pm Friday 17th December 2021
Trade in discount amount at the discretion of Loyal I.T. Solutions
Value is up to $250 off the price of each device, and is calculated based on the value of purchase
All traded in equipment will be securely and ethically e-wasted
Quotes remain valid for 14 days
Do you want more mobility? More power? More productivity? Get all of this with Loyal I.T. Solution's great deal!
Author:
Deb Cashion
About: Deb is the Administrator at Loyal I.T Solutions. Her background in marketing and editing ensures she gets the most out of a blog. With past posts for the Tasmanian Prison Service, Shoalhaven City Council and The What Women Want political party, she brings some knowledge and skill to the table in regards to blogging.