End of Financial Year Tips Countdown - Part 1
Posted by Deb Cashion on 2 June 2021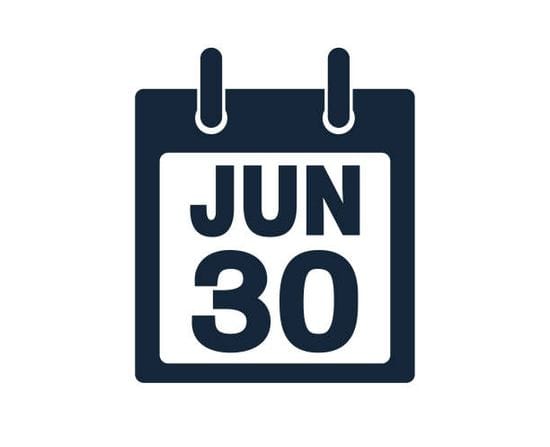 Part 1 - It's all about the tax
It's that time of year again, when businesses and individuals prepare for the tax season and a new financial year.
Loyal I.T. Solutions has some hints and tips and over the next few weeks will assist you in regards to your I.T. requirements as the end of financial year approaches.
Managing your Depreciating Assets
There is an opportunity to some businesses for tax deductions on any depreciating assets up to the value of $6,500. Business assets which may fall into this value category include office equipment, computers, printers, work tools, etc. For more information on this, refer to the ATO's Guide to depreciating assets 2020.
Loyal I.T. Solutions recommends keeping track of assets within this value category for potential tax deductions - a spreadsheet is a handy tool to do this. Once the depreciation of your asset value falls, consider the instant asset write off and purchase new equipment.
Instant Asset Write-Offs
The Australian Taxation Office (ATO) informs us that eligible small businesses can claim an immediate deduction for the business portion of the cost of an asset in the year the asset is first used or installed - see ATO - Business Depreciating and Capital Expenses and Allowances for all you need to know about asset write-offs.
Loyal I.T. Solutions can offer you assistance; our well-versed team are ready and at your service. Items such as servers, laptops, tablets, keyboards, a new mouse or a Microsoft Surface Pro all fall under the instant asset write-off.
To assist you further, Loyal I.T. Solutions has prepared a number of technology bundles that are designed for the small business and can be invoiced before the end of the financial year, for that instant asset write-off. For pricing and further information on these bundles, call our office or email your enquiry to quotes@loyalit.com.au.
The "Go-Getter" Package
- Lenovo ThinkCentre SFF
- Lenovo ThinkVision 24" Monitor x 2
- Windows 10 Professional
The "Agility" Package
- HP ProBook
- HP Docking Station
- Lenovo ThinkVision 24" Monitor x 2
- Microsoft Wireless Keyboard & Mouse
- Windows 10 Professional
The "Freedom" Package
- Surface Pro Tablet
- Surface Pro Typecover
- Surface Docking Station
- Lenovo ThinkVision 24" Monitor x 2
- Wireless Keyboard
- Wireless Mouse
- Surface Pen
- Windows 10 Professional
Loyal I.T. Solutions is not a financial advisory company, however we are great at providing excellent information technology solutions! So, to ensure you make the right decisions for your business we recommend that you speak to your accountant or tax professional to confirm how the asset write-off will work best for you.
-----------------------------------------------------------------------------------------------
If any of these end of financial year tips and hints appeal to you, please do not hesitate to contact Loyal I.T. Solutions on 02 4337 0700 during business hours to discuss how we can help you maximise your EOFY benefits.
Author:
Deb Cashion
About: Deb is the Admin Team Leader at Loyal I.T Solutions. Her background in marketing and editing ensures she gets the most out of a blog. With past posts for the Tasmanian Prison Service, Shoalhaven City Council and The What Women Want political party, she brings some knowledge and skill to the table in regards to blogging.