5 Essential Microsoft Windows Tips for Business
Posted by Michael Goodwin on 21 September 2023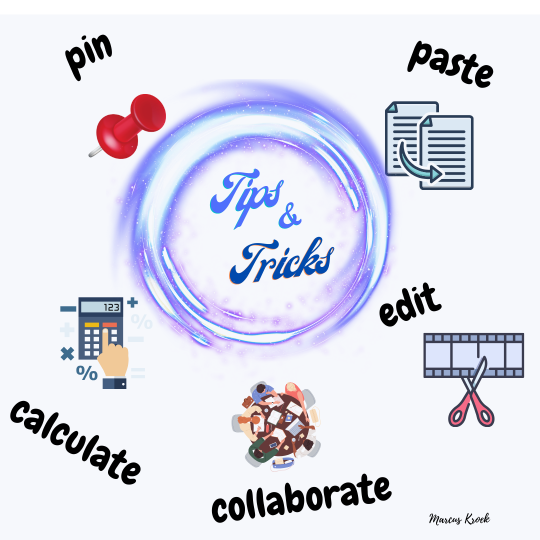 Boost Your Business Productivity: 5 Essential Microsoft Word Tips
Are you looking to enhance your business productivity when working with Microsoft Word? In today's fast-paced business world, efficiency is key, and mastering the right tips and tricks can make a significant difference. Here are five essential Microsoft Word tips that can help you streamline your workflow and save valuable time:
1. Edit PDFs in Word
Editing PDFs has never been easier. With Microsoft Word, you can convert PDFs into editable Word documents effortlessly. It's not foolproof and is best for documents that aren't particularly complicated. Here's how:
- Open Microsoft Word and click on "File."
- Select "Open" and navigate to the PDF file you want to edit.
- Word will automatically convert the PDF into an editable document.
- Make your changes, then save the document as a PDF again or in your preferred format.
This feature is a game-changer for businesses that regularly deal with PDF documents, allowing for quick and hassle-free edits.
2. Real-time Collaboration
Collaboration is at the heart of many business projects. Microsoft Word offers real-time collaboration features, enabling multiple team members to work on a document simultaneously:
- Open the document you want to collaborate on.
- Click the "Share" button in the upper right corner.
- Invite colleagues by entering their email addresses.
- Collaborators can edit, comment, and make changes in real time.
This feature promotes efficient teamwork, ensuring everyone stays on the same page and accelerating project completion. Of course, there are other ways to share documents through your particular storage solution, but Microsoft is aiming to make sharing and collaboration as easy as possible with this ability.
3. Pin Documents for Quick Access
Locating frequently used documents can be time-consuming. Microsoft Word allows you to pin documents for quick access. Pinned documents are available as the first documents listed when you select Open from the file menu. This one of the features I personally use the most for Word and Excel.
- Go to the "File" menu and select "Open."
- Locate the document you want to pin.
- Right-click on it and choose "Pin to list." It has a pin symbol so this makes it easy.
Pinning ensures your most important files are readily accessible, saving you from digging through folders.
4. Extended Clipboard
Microsoft Word's extended clipboard is a time-saver for those who frequently copy and paste information across documents, emails, and spreadsheets. Extended clipboard makes available the last 25 items that were copied or cut. This can save tedious time of copying from one document and then pasting on another, and then repeating. You can simply carry out the copy/cut function for a set of items and then using Extended Clipboard past them one after the other.
Follow these steps:
- Highlight the text or item you want to copy.
- Press "Ctrl+C" as usual.
- When you're ready to paste, press "Ctrl+V" to paste the last item copied.
- For previous clipboard items, press "Windows + V" and the set of items will be displayed. Click on the item you want pasted..
With the extended clipboard, you can easily manage and access a history of copied items, reducing repetitive copying.
5. Formulas in Word
Word isn't just for text; it's also a handy tool for basic calculations within your document. Here's how:
- Place your cursor where you want the result.
- Go to the "Layout" tab and click "Formula."
- Choose your calculation type (e.g., sum, average, count).
- Word will prompt you to select the numbers you want to include in the calculation.
- Click "OK" to insert the formula result.
This feature eliminates the need to switch between Word and Excel for simple calculations, streamlining your workflow.
By implementing these five Microsoft Word tips, you can boost your business productivity and work more efficiently. Whether you're editing PDFs, collaborating in real time, or simplifying document management, these tips will help you get the most out of this powerful tool.
Where to find more information
Loyal I.T. Solutions provides advice and implementation of the right hardware and software for your business. We are here to help. Please contact Loyal I.T. Solutions at 02 4337 0700 or reception@loyalit.com.au.

Author:
Michael Goodwin
About: Michael Goodwin began his career in Information Technology in 1992 and he brings a wealth of experience to his is current venture - Loyal I.T. Solutions. Based on the NSW Central Coast, Loyal IT Solutions services businesses large and small from Sydney to Newcastle.
Connect via:
LinkedIn