The "A Team" take on CeBIT
Posted by Naomi McCahon on 5 June 2017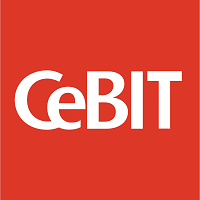 Michael T & Naomi piled into Brendan's car on a Tuesday morning recently, ready to take on the "big smoke" Darling Harbour, Sydney to attend the annual I.T. trade show CeBIT.
For Michael & Brendan, this was not their first time however, for Naomi it was. Naomi was busy questioning the guys on the drive down about all things I.T. in the hope to get her "geek on".
We arrive & it is on! There were multiple speakers, stands galore & geeks (I mean, I.T. like people) everywhere!
Our first stop was the speaker who discussed "IoT" meaning "Internet of Things". This was actually really interesting speech, in short, the Internet of Things refers to the growing network of connected objects that are able to collect and exchange data using embedded sensors. Cars, lights, refrigerators, watches and other appliances can all be connected to the IoT.
Some applications are:
- Smart homes ie Lights that can be dimmed, T.V systems that can be programmed, air conditioners that can be switched on etc all from your mobile phone.
- Wearables ie Smart Watches like the Fitbit and Apple Watch
- Connected Car ie streaming music from the internet in your car
The speaker also touched on how the cost of I.T. infrastructure has reduced dramatically over the years, one key point he made was back in the day, it would cost approx. $10k for 1 TB of data storage in the Cloud, now it costs around $100.00 for 1 TB of data storage in the Cloud.
After this talk, and being wowed with an I.T. overload, we needed to top up our energy reserves with an impromptu yummy lunch on the Harbour edge, where we spared a thought for our colleagues who were holding the fort in our absence..
Recharged and ready to go, we were straight back into the trade show, where we were dazzled by the robotic dog.
Got to play with Lego.
We tried to win a cute, fluffy evil Watchguard Ransombear but, we completely bombed out.
Got to sit in a driverless Pod car that is going to become the way we travel in cities in the near future.
and we had an amazing (lifelike) drawing of the "A Team" done on the Smart Kapp board by newspaper cartoonist, Peter Byrne.
This whiteboard could live stream the image to a nearby TV screen and when done, the image emailed in PDF format to selected email addresses. Amazing technology.
All in all, we had a great day learning all about the IoT, or as Microsoft like to say "IoYT - Internet of Your Things".

Author:
Naomi McCahon
About: Naomi started at Loyal I.T. Solutions in 2012 as the receptionist, and is currently the Business Development Manager.