NBN Internet Backup with 4G
Posted by Michael Goodwin on 8 November 2023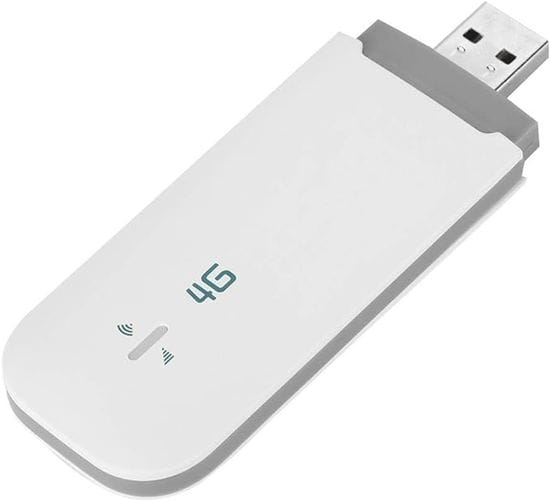 Ensuring Uninterrupted Connectivity: NBN Internet Backup with 4G
In today's business environment, a reliable internet connection is crucial for productivity and success. However, unexpected outages can occur, causing disruptions and potentially costing your business valuable time and resources. That's where our NBN internet backup solution, powered by 4G, comes into play.
The Power of 4G Backup
Our USB 4G dongle serves as a lifeline for your connectivity. In the event of an NBN outage, the dongle seamlessly transitions your network to 4G, ensuring uninterrupted access to the internet. This means your business can continue to operate smoothly, even when faced with unforeseen technical issues.
The dongle is a device connected to your router, when your router's direct connection with the internet fails that dongle automatically kicks in so as to maintain connectivity.
Expert Setup for Peace of Mind
Setting up the 4G backup is a task best left to our expert I.T. team. They will seamlessly integrate the dongle into your existing network, ensuring everything works in harmony. This approach not only saves you valuable time but also eliminates any worries about the technical intricacies of the setup.
Peace of mind is further guaranteed by having the network carrier for the dongle be a separate carrier to your main NBN provider.
Compatibility Matters
While our solution is highly effective, it's important to note that not all routers may be suitable for this setup. We recommend checking with our team to ensure compatibility and seamless integration.
Affordable and Customisable
For just $100, you can secure your business with the peace of mind that comes from having a reliable backup solution. Additionally, we offer flexible options for SIM cards. You can choose to source your own or acquire one through our company. This customisation ensures that you have the setup that best suits your business needs.
Don't Wait, Secure Your Connectivity Today!
In the world of business, every moment counts. Don't let internet outages hold you back. Invest in our NBN internet backup with 4G solution and keep your business running smoothly, no matter what comes your way. Get in touch with our team today to get started!
Where to find more information
Loyal I.T. Solutions provides advice and implementation of the right hardware and software for your business. We are here to help. Please contact Loyal I.T. Solutions at 02 4337 0700 or reception@loyalit.com.au.

Author:
Michael Goodwin
About: Michael Goodwin began his career in Information Technology in 1992 and he brings a wealth of experience to his is current venture - Loyal I.T. Solutions. Based on the NSW Central Coast, Loyal IT Solutions services businesses large and small from Sydney to Newcastle.
Connect via:
LinkedIn