Posted in Urgent
Posted by Deb Cashion on 13 April 2022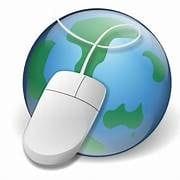 Background On the 24th March 2022, the Australian Domain Administration (auDA) released a new website namespace with the ".au" shorter and more memorable namespace (for example "yourcompany.au"). Application Process If you have an existing domain (for example "yourcompany.com.au", "yourcompany.org.au" or "yourcompany.net.au") you will be given priority access to apply to purchase the corresponding ".au" domain ...
Posted by Michael Trimblett on 12 March 2021
Microsoft have done it again! The March Windows Security Update released on March 9th is causing a "Blue Screen Of Death" when printing. Some of the printer brands known to be affected, include Kyocera, Ricoh, Zebra and Dymo. Clients of Loyal I.T. who are on a Managed Services Support Agreement (MSSA) will not be affected by this issue because we have blocked the roll out of this update before it can be deployed. For more information about Loyal I.T.'s MSSA...